November 13th, 2012
April Durham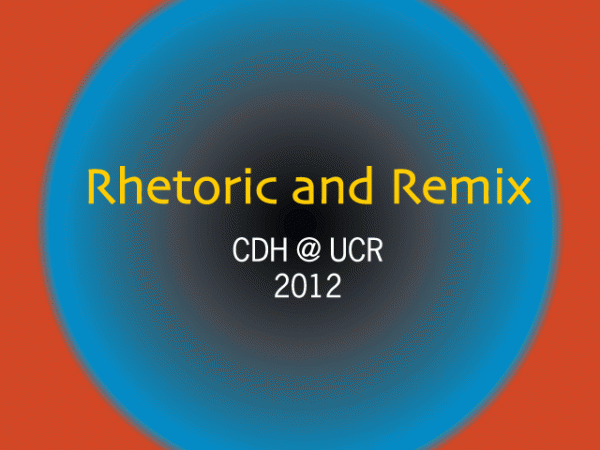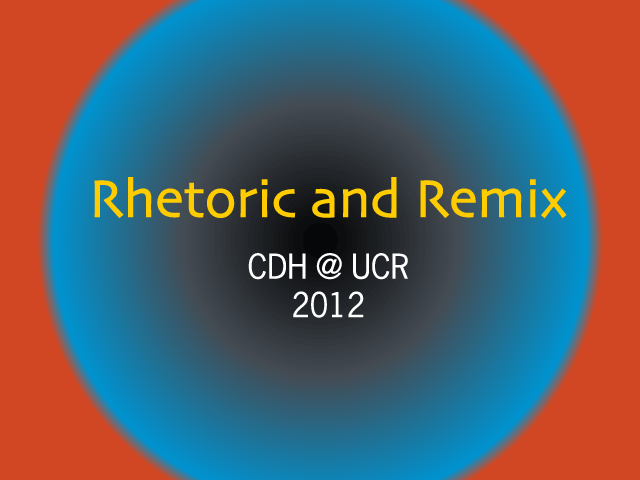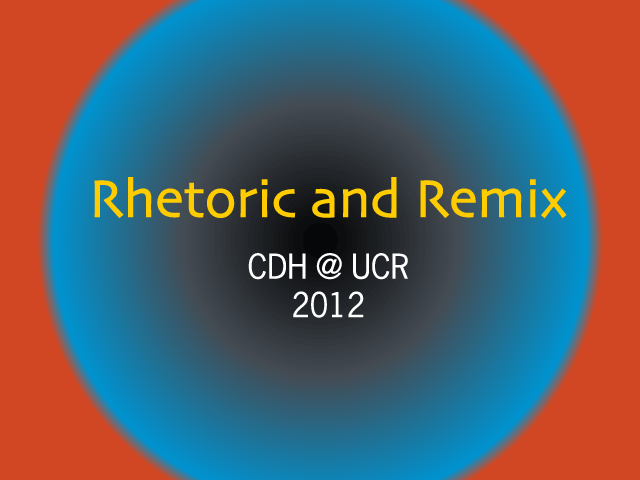 ---
This event has been rescheduled – please see this post for details:
http://cdh.ucr.edu/2013/01/06/rhetoric-and-remix-reading-group-rescheduled/
The Critical Digital Humanities group at UCR announces a reading group:
"Rhetoric & Critical Digital Humanities Scholarship: Rethinking Interactions with Digital Scholarship in terms of Agency, Rhetorical Address, and Reception"
The readings include three short articles from the recent collection Debates in the Digital Humanities and Bernard Stiegler's book, For a New Critique of Political Economy. Participants should obtain the Stiegler book as we will be discussing it in its entirety.
This reading group will lay the foundation for an ongoing discussion about this year's theme addressing the rhetoric of digital humanities scholarship.
WHEN: rescheduled for January 16th, 1-2:30pm
WHERE: English Department Conference Room . HMNSS 2212
lunch will be served!
This event is sponsored by the Center for Ideas and Society through a generous grant from the Andrew W. Mellon Workshops in the Humanities.
---