Posts from the 'digital publishing' Category
September 4th, 2014
Steve Anderson

Artstor announces new Digital Humanities Award
http://www.artstor.org/news/n-html/digital-humanities.shtml
Winners will receive five years' free use of Shared Shelf cloud-based asset management tool.
Shared Shelf was created by Artstor in collaboration with eight colleges and universities and The Society of Architectural Historians to help institutions build, manage, and preserve image and video collections. It's a cloud-based service that allows for straightforward management of the sorts of complex rich media collections that support many Digital Humanities projects, allowing content to be used and re-used in different contexts while maintaining a stable and flexible home for assets.
The service currently supports such diverse projects as the NYU archeological excavations at Abydos, the UMass-Amherst Biodiversity project, the UCSD travelogue film collection, and 29 different Cornell University collections ranging from Hip Hop Party and Event Flyers to images from major illustrated editions of Dante's Divine Comedy and the Plant Pathology Herbarium. Collections managed in Shared Shelf can draw upon Web services supporting authority files built into its vocabulary warehouse, and can be published out to open websites (such as collection specific Omeka sites or Shared Shelf Commons, an open-access library of digital media from institutions that subscribe to Shared Shelf), into the Artstor work space (alongside Artstor Digital Library content), or into an emerging set of disciplinary portals. All content (metadata and source image/video files) is managed and preserved in accordance with NSDA Level 1 requirements and is available to collection managers at all times without any "lock in," can be harvested dynamically through OAI protocols, or be called from open APIs.
As a non-profit institution working to derive shared solutions to challenges of the digital world, Artstor believes that the Digital Humanities Awards will recognize and help support innovative and intellectually stimulating projects in the field — and give digital scholars the chance to create and maintain those projects using Shared Shelf.
July 23rd, 2014
Steve Anderson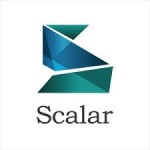 Scalar @ ANVC (Alliance for Networking and Visual Culture at USC):
http://scalar.usc.edu/learning_scalar/webinar-schedule/
Join us for upcoming webinars.
To follow up on our recent Beta release, the Scalar development team will be offering a series of free online webinars this spring and summer.
Our "Introduction to Scalar" webinars will cover basic features of the platform: a review of existing Scalar books and a hands-on introduction to paths, tags, annotations and importing media. Our "Intermediate Scalar" webinars will delve into more advanced topics including the effective use of visualizations, annotating with media and a primer on customizing appearances in Scalar.
Our summer schedule includes the remaining dates:
Intermediate Scalar: July 31, 4-6pm (PST)
Our fall schedule includes six dates:
Introduction to Scalar: August 21, 10am-12pm (PST)
Intermediate Scalar: September 11, 10am-12pm (PST)
Introduction to Scalar: September 25, 4pm-6pm (PST)
Intermediate Scalar: October 9, 4pm-6pm (PST)
Introduction to Scalar: October 30, 10am-12pm (PST)
Intermediate Scalar: November 20, 10am-12pm (PST)
Spaces are limited, so sign up now!
To register for the online webinars, please visit our registration page.